Architects office layouts-open floor plans, studio style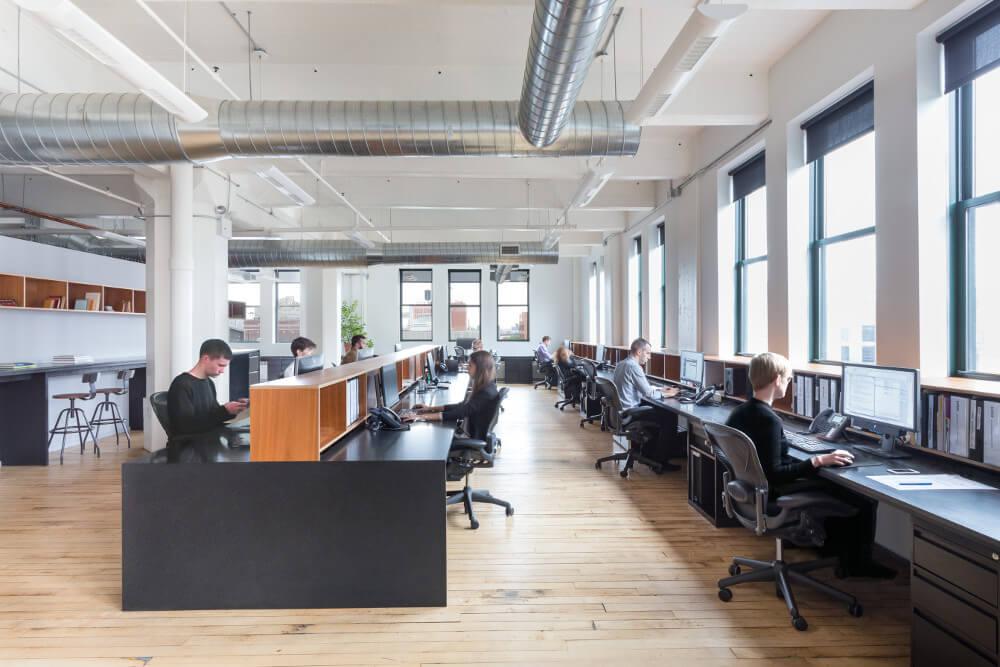 Open Floor Plans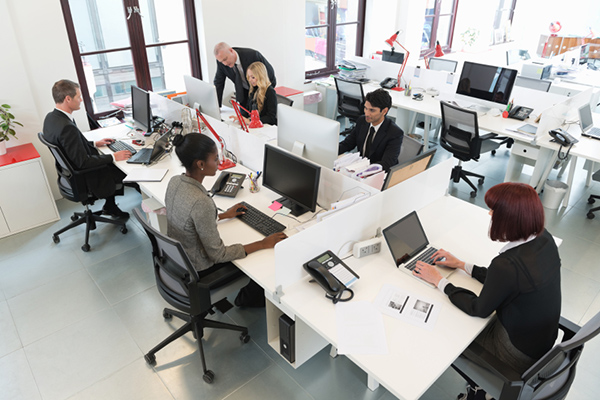 An open arrangement is a non-specific term utilized as a part of a building and inside outline for any floor arrangements that make utilization of huge, open spaces and limits the utilization of little, encased rooms, for example, private workplaces and cubicles. In private outline, open arrangement or open idea depicts the end of obstructions, for example, dividers and entryways that generally isolated unmistakable utilitarian zones, for example, kitchen, lounge, and lounge area.
1. Advantages of Open Floor Plans
Open Floor Plans are most loved by design studios and companies for some reasons. Most architect colleges teach with an open floor plan so students learn from each other and teachers are able to lead a group of students keeping projects moving forward in a timely manner. For the same reasons, this can be a successful set up for any size architect studio. To start with, it can make even the smallest space feel greater and brighter important for a healthy work environment.  With many people working on creating successful developments and design projects, open floor plans allow for open communication between team members and studio leaders.  Studio team members can stay on the same page by observing, learning and listening/overhearing group and individuals communications.  Open communications can lead to successful development of projects at hand. An open floor plan promotes relating, understanding and working in a cohesive manner with your coworkers.  It can also promote production as it deters doing personal business on company time as your co-workers are present and observing.
2.Difficulties of Open Floor Plans
As much as we rave about the space, light, and stream that a substantial, open studio gives us, there are absolutely a few difficulties. Fewer dividers imply everyone's stuff is out in the open this can create a messy looking studio so rules about keeping area neat and clean may need to come into play. Likewise, open floor plan implies less electrical outlets; covering wires in an expansive, open space can be dubious.  Too much chatting on the phone and among your team members can be distracting. Some habits and behaviors people bring to the workplace can also be distracting and bring upset to fellow team members. Open floor plans and the successful operation of any business depends on people respecting "personal space" as well as having the right combination of talent and personalities.    You need a team that understands that they are on a mission to create something bigger and better than they could create on their own. The key to a successful open floor plan is peoples ability to "just get along"! with each other and together.
Studio Style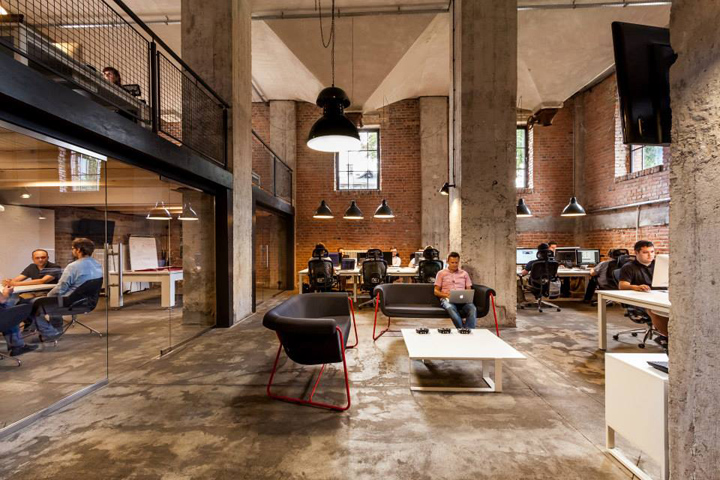 There is a trend to have a studio style and moving office space arrangments. The site is an uncovered shell level and the insides were considered inside the space. With just a little gathering of creators utilizing the space, its breadth accommodated an open canvas to make fluctuated sorts of spaces inside it. The workplace was purposefully given an open look and air to support open-finished discourse and imaginative reasoning. This was accomplished for the most part at the furniture level itself. The dominating tone through the workspace is greenish blue to make a mitigating vibe while additionally conveying a differentiating component to the wooden surfaces and to the white dividers (furniture).
On one side of the glass divider, is a territory that was intended to be a space where one can have privacy or likewise as a spot for casual talks, or a little conferencing region with bright seats and a comfortable environment. The focal territory has lounging style tables and it is great space for eating as well as to put a PC and work here in the event that you need to change the setting.