See what people say about Archipro's architecture expertise in Washington
Very knowledgeable and professional
Hervin Romney
Architect - Hervin Romney Architect
Great understanding of candidates and how they fit with great organizations.
Luis Delance
Dir. Architecture & Interior Design - TKS Developers
She is aware of everything and responds very fast. Very professional, and easy to talk to.
Michel Arria
Architect - Huphreys & Partners Archietcts
Archipro and Jaime specifically were great to work with. Our initial conversation and interactions were very detailed and professional. Jaime listened intently and asked the right questions about the type of candidate and position we were looking for. She made sure to understand what the position entailed and most importantly the type of personality and fit we desired for the culture of our firm and team. The vetting of applicants that Archipro provided was unmatched as we don't have time to vet all the applicants in house. Following the recruitment process, Jaime made sure to reach out to myself along with the candidate Archipro found for us – which was a home run.
Tim O'Reilly, RLA
Senior Landscape Architect - Prosser
Leslie is a dedicated Advisor with many years of experience under her belt. Her caring and calm demeanor puts people at ease and makes them feel secure that their best interests are always in the forefront in her quest to find opportunities. She is a pleasure to work with, kind,always positive and a hard worker.
Mariel Guzman
Senior Interior Desinger - Guz Design Studio
The best thing about Leslie is that she cares so much for each individual and will work 200% to see them reach their career goals. You can find headhunters anywhere, but to find someone that actually works with your individual strengths and experience to find what you really want. That is priceless.
Morgan Stockmayer
Director of Membership - Norton Museum of Art
I worked with Leslie Swisher while I worked at OBMI at a time when our international offices were growing and specialized talent was hard to find. Leslie not only understood our needs and culture, she also made it a priority to provide great results with a personable touch. I highly recommend Leslie as a business partner because of her results, personal service, expertise and the overall good value she brought to our organization.
Tatiana Milan
Sr. Director Human Resources - HR Miami Board President 2021-2022
Jaime has a unique and uncanny ability to seek out and connect companies to talented individuals in her market. She is extremely knowledgeable, diligent and very thorough. The time and effort she puts into finding the right fit for both parties is second to none. Her communication skills are top notch. I would highly recommend her to anyone looking for a new opportunity, or if you're a business owner, to add to your current talent pool.
Jeremy Wafer
Landscape Architect, Business Developer and Investor - Ryan Hughes Design Build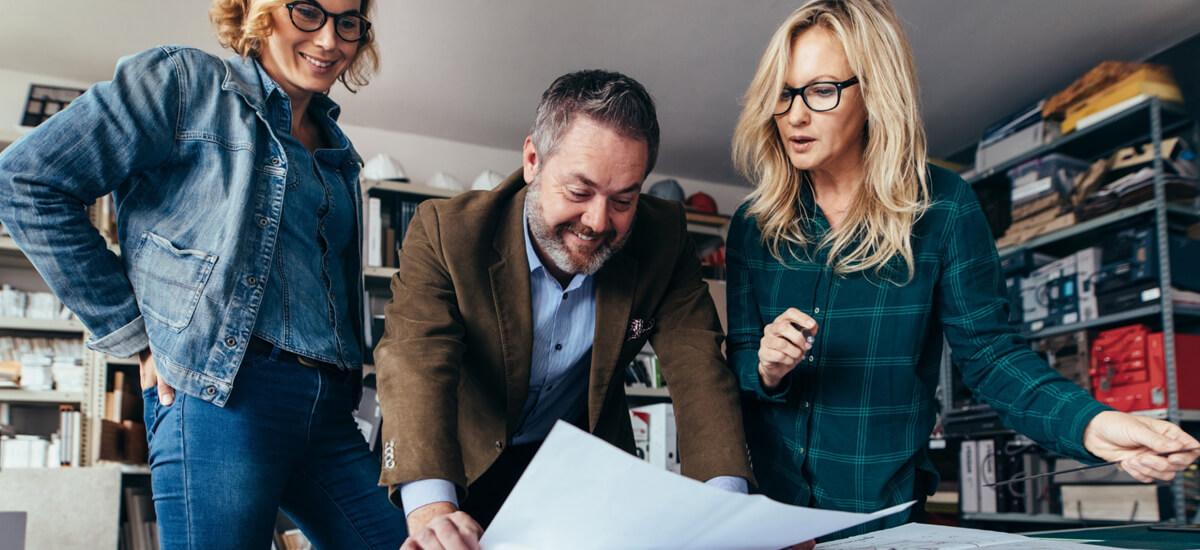 Employers
Find and recruit the best candidates for your open position with our targeted hiring tools and services. With a huge database of talent, specialized screening tools, evaluation and portfolio review, you'll be able to spend fewer resources on the hiring process and more time focusing on your clients' projects in Washington.
Contact Us For Details
Job Seekers
Seasoned architects, recent grads, landscape architects or professionals in interior design, Archipro puts your resume front and center before architectural firms across the country. Your resume will be available to employers looking for your specific skills. For over twenty years, we have helped numerous professionals find architectural, interior design and landscape architecture jobs.
See Our Open Positions