Join the many interior design firms that have partnered with Archipro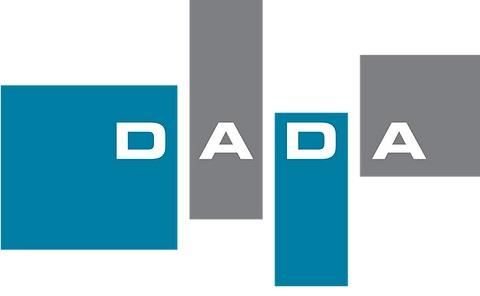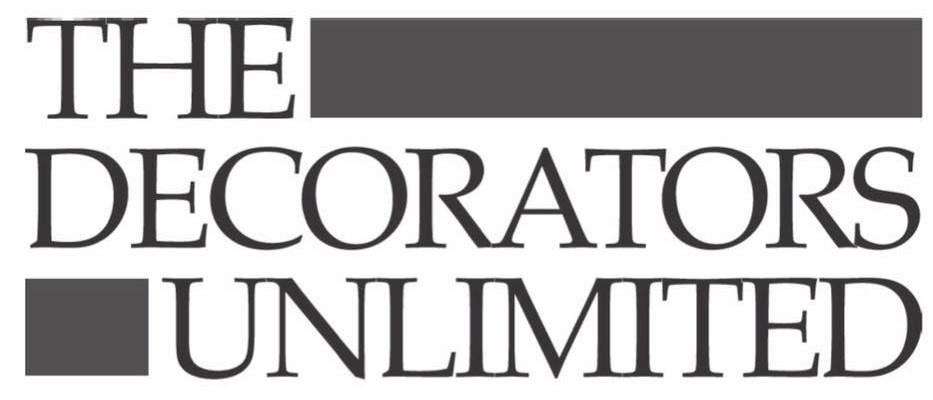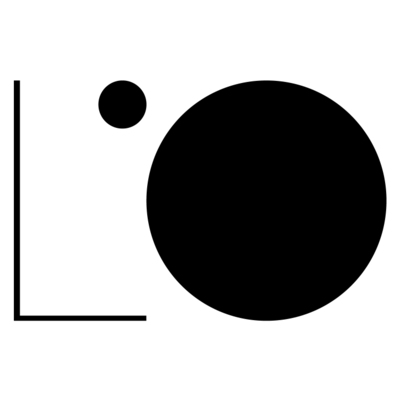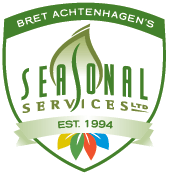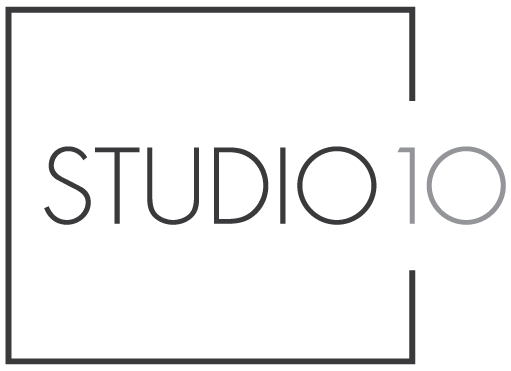 Our successful interior design searches keep our clients coming back
Interior Architect/Interior Designer – Concept Designer
We have successfully filled the position of Interior Architect/Interior Designer for our premier hospitality events company in South Florida. After an extensive search, we found a highly creative and experienced senior-level design professional with over 10 years of experience in the field, including significant restaurant development expertise.
Our successful candidate has already begun working on designing and developing Orlando restaurants, as well as creating and developing concepts for various themes in the spheres of restaurant, hospitality, residential, and event fantasy interior/exterior spaces. They are also collaborating closely with our in-house architects, designers, craftsmen, and artisans to bring events from rendering to reality.
We are confident that our new team member will make a significant contribution to our company's growth and success. We want to thank all the candidates who applied and express our gratitude to our recruitment team for their diligent efforts in helping us find the perfect fit for this role.
Senior Lighting Designer
The successful completion of our search for a Senior Lighting Designer to join a highly collaborative and creative architectural lighting design firm has been fulfilled. Our client was seeking a candidate with at least 5 years of experience in lighting design, a strong understanding of AutoCAD and 3D modeling software, and excellent organizational and communication skills.
After a thorough search, we were able to present the client with a highly qualified candidate who possessed all of the required skills and experience. The successful candidate was able to hit the ground running, completing all phases of project lighting design, overseeing the work of junior designers, preparing presentations for clients, and overseeing the construction of the lighting installation.
Our client was impressed with the candidate's abilities and work ethic and is excited to have them as a part of their team. The company offers a competitive salary and benefits package, as well as opportunities for growth and education. They welcome applicants from diverse backgrounds and are open to sponsoring visas for qualified international candidates. We are proud to have played a role in helping our client find the perfect candidate for this important position.
Lighting Designer
Archipro Staff Agency is proud to announce that we have successfully placed a highly talented and experienced Senior Lighting Designer with a large lighting design company in New York City. Their new Senior Lighting Designer holds a degree in interior design, and has a comprehensive understanding of the fundamentals of architecture and the technical aspects of lighting fixtures and components.
Their new team member has a proven track record of working on award-winning, complex projects and collaborating with world-renowned architects and clients. They are highly skilled in managing project schedules and deadlines, planning ahead, and effectively managing their team's workload. Additionally, their new Senior Lighting Designer has excellent communication skills and is able to serve as the primary communication link to clients, other sub-consultants, and reps.
This companies team-oriented culture welcomes ideas and input from all staff members, and their new Senior Lighting Designer has already demonstrated their ability to contribute to the design process and work collaboratively with their team. They possess solid problem-solving skills, are detail-oriented, and can effectively manage multiple projects simultaneously.
The newly placed Senior Lighting Designer is proficient in AutoCAD, AGI, Photoshop, InDesign, Bluebeam, REVIT, and Microsoft Office, with knowledge of 3D rendering software and/or daylighting software. They are delighted to welcome our new team member and are confident that they will contribute significantly to our clients projects, and we look forward to the exciting opportunities that lie ahead.
Interior Designer
We are thrilled to announce that we have successfully filled the Lead Managerial Interior Design position for our client, Star Interiors, a luxury design and build company in Dallas, Texas.
Their new Lead Managerial Interior Designer is an experienced professional with a Bachelor's Degree in Interior Design and over 7 years of sales-driven design experience, predominantly in kitchen, bath, and media room design. They have also demonstrated expertise in other design or architectural experience, which is a significant plus.
In addition to their design experience, their new Lead Managerial Interior Designer has at least 5 years of demonstrated experience in leadership and mentoring teams. They are proficient in Microsoft Office, Adobe Suite, Sketchup, and Revit, and are extremely detail-oriented and organized.
Communication is key in any leadership position, and this new Lead Managerial Interior Designer excels in this area. They possess excellent verbal and written communication skills, with a strong attention to detail and the ability to manage multiple projects under pressure. They also possess a professional demeanor and demonstrate maturity and reliability.
This new Lead Managerial Interior Designer is the perfect fit for Star Interiors, a company that prides itself on passion for design, professionalism, and customer satisfaction. They will be responsible for overseeing the daily activities of the internal design team and ensuring that all projects meet the high standards set by the company.
We are confident that our new Lead Managerial Interior Designer will be a valuable addition to the Star Interiors team and contribute significantly to the company's continued success.
Senior Interior Design
Our recruitment firm has successfully filled the position of Senior Hospitality Designer for our client's multi disciplinary team of architects, interior designers, landscape architects, planners, and structural engineers. The team is dedicated to uniting architectural integrity with visual appeal and comfort in the planning and design of buildings and places of enduring quality that create memorable experiences and enrich the cities and communities they serve.
As a community-oriented team of design professionals, they continuously evolve their style through a unique approach to design, ensuring a seamless experience from design to completion of world-class resorts, hotels, restaurants, and theme parks, as well as academic, healthcare, high-rise residential properties, and campuses.
The position of Designer requires a combination of creativity, leadership skills, and the ability to communicate and execute a creative vision. The ideal candidate will be a leader and mentor, capable of inspiring and guiding the team to achieve their goals.
Jr. Interior Designer
This position has been filled by our recruitment firm. The Interior Design firm is an award-winning, Florida licensed, NCIDQ certified, full-service interior design firm located in the North Miami/Beach area. They specialize in luxury resort design and have completed exciting international hospitality projects throughout South Florida and the Caribbean, with work in 14 different countries. Their projects have been published in trade magazines and listed as top hotels in the world by travel publications.
This ideal candidate has 5 years of experience with AutoCAD/drafting, and a degree in Interior design. The position offers flexible hours (30-40 per week) great salary and benefits and growth potential. Travel to Caribbean Islands for site surveying or installation oversight is required with position.
Partner with Archipro
See what people say about Archipro's interior design expertise
Very knowledgeable and professional
Hervin Romney
Architect - Hervin Romney Architect
Great understanding of candidates and how they fit with great organizations.
Luis Delance
Dir. Architecture & Interior Design - TKS Developers
She is aware of everything and responds very fast. Very professional, and easy to talk to.
Michel Arria
Architect - Huphreys & Partners Archietcts
Archipro and Jaime specifically were great to work with. Our initial conversation and interactions were very detailed and professional. Jaime listened intently and asked the right questions about the type of candidate and position we were looking for. She made sure to understand what the position entailed and most importantly the type of personality and fit we desired for the culture of our firm and team. The vetting of applicants that Archipro provided was unmatched as we don't have time to vet all the applicants in house. Following the recruitment process, Jaime made sure to reach out to myself along with the candidate Archipro found for us – which was a home run.
Tim O'Reilly, RLA
Senior Landscape Architect - Prosser
Leslie is a dedicated Advisor with many years of experience under her belt. Her caring and calm demeanor puts people at ease and makes them feel secure that their best interests are always in the forefront in her quest to find opportunities. She is a pleasure to work with, kind,always positive and a hard worker.
Mariel Guzman
Senior Interior Desinger - Guz Design Studio
The best thing about Leslie is that she cares so much for each individual and will work 200% to see them reach their career goals. You can find headhunters anywhere, but to find someone that actually works with your individual strengths and experience to find what you really want. That is priceless.
Morgan Stockmayer
Director of Membership - Norton Museum of Art
I worked with Leslie Swisher while I worked at OBMI at a time when our international offices were growing and specialized talent was hard to find. Leslie not only understood our needs and culture, she also made it a priority to provide great results with a personable touch. I highly recommend Leslie as a business partner because of her results, personal service, expertise and the overall good value she brought to our organization.
Tatiana Milan
Sr. Director Human Resources - HR Miami Board President 2021-2022
Jaime has a unique and uncanny ability to seek out and connect companies to talented individuals in her market. She is extremely knowledgeable, diligent and very thorough. The time and effort she puts into finding the right fit for both parties is second to none. Her communication skills are top notch. I would highly recommend her to anyone looking for a new opportunity, or if you're a business owner, to add to your current talent pool.
Jeremy Wafer
Landscape Architect, Business Developer and Investor - Ryan Hughes Design Build
Check out our latest interior design roles