Architectural and Design Professionals Job Interview: Tips to Help You Stand Out In Person and On Video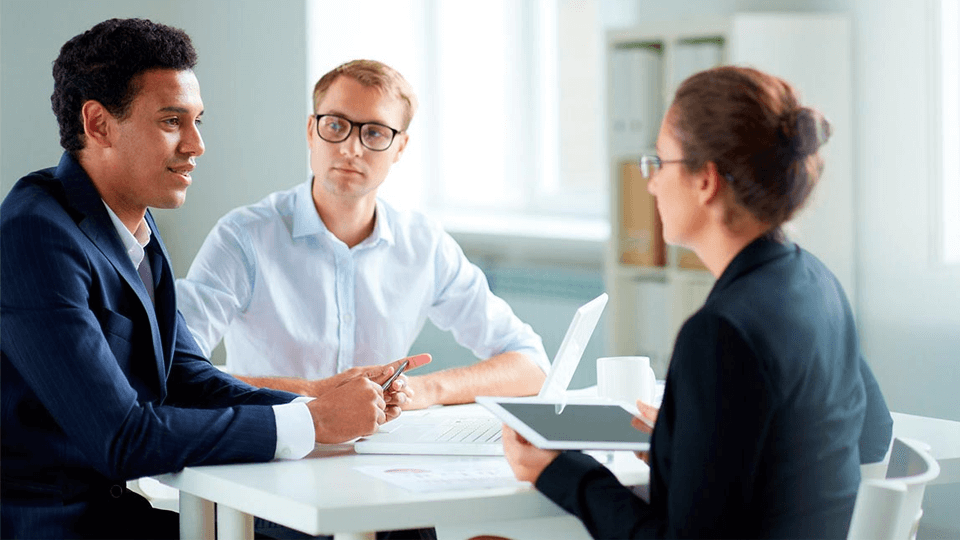 Job interviews can be nerve-wracking experiences for even the most experienced professionals. As an architect, the pressure to impress potential employers can be daunting. However, with the right preparation, you can approach the interview with confidence and ease. In this article, we will provide you with tips to help you stand out and showcase your skills and abilities.
Interview Etiquette
First impressions are essential. It is crucial to present yourself professionally and respectfully during the interview. Here are some interview etiquette tips to keep in mind:
Know the name and position of your interviewer.

Be punctual and arrive on time.

Dress professionally and comfortably.

Greet the interviewer and staff with a warm smile.

Enter the room confidently and make eye contact with the interviewer.

Wait until invited to be seated.

Give a firm handshake without squeezing too hard.

Avoid using your cell phone during the interview.

Research the Firm and Staff
Before the interview, research the company and staff to gain insight into the firm's culture, projects, and goals. LinkedIn, the firm's website, and social media accounts are excellent sources of information. Familiarize yourself with the names and faces of the people who work there. Determine whether your skills and qualifications match the requirements of the position.
Organize Your Documents
Prepare a well-organized portfolio to showcase your skills and achievements. Your portfolio should include a resume, construction documents, and samples of your work. Arrange your documents chronologically, starting with your most recent experience. Consider creating a website to link to your portfolio.
Highlight Your Architectural/Landscape/Interior Design Projects
Your architectural projects are the best way to showcase your expertise and abilities. Prepare exceptional drawings and sets that demonstrate your skills. Present your work confidently and highlight your most remarkable accomplishments.
Be Technical and Tactful
During the interview, focus on discussing your areas of specialization and interests. Respond to questions with confidence and share your knowledge. Show that you are willing to learn and adapt to change. Be honest in your answers and avoid exaggerating your skills or putting others in a bad light.
Video Conferencing zoom interviews:
In recent times, the world has seen a surge in remote work, and the use of technology has become vital in carrying out daily work activities. The pandemic has necessitated the need for companies to adopt new ways of conducting job interviews. The use of video conferencing tools like Zoom has become more prevalent, and it's essential to be prepared for this type of interview as well. Here are some tips on how to impress on video interviews.
Ensure you have a good internet connection and a reliable device that can support the video call. Dress professionally and make sure you are in a quiet, well-lit space with a plain background. It's also essential to make eye contact with the camera and not the screen.
Practice answering interview questions with a friend or family member via video call to get familiar with the process. This will also help you identify any technical issues and ensure you are comfortable with the technology before the interview.
Finally, be yourself and let your personality shine through. Video interviews may feel impersonal, but it's crucial to show your enthusiasm and passion for the job. Remember to follow the interview etiquette tips mentioned earlier, even in a virtual setting.
In conclusion, with the increasing use of video interviews, it's essential to be prepared for both in-person and remote interviews. By following the tips outlined in this article, you can stand out and impress potential employers, increasing your chances of landing your dream job in Architecture, Landscape Architecture, Interior Design.