Architecture risks losing a whole diverse generation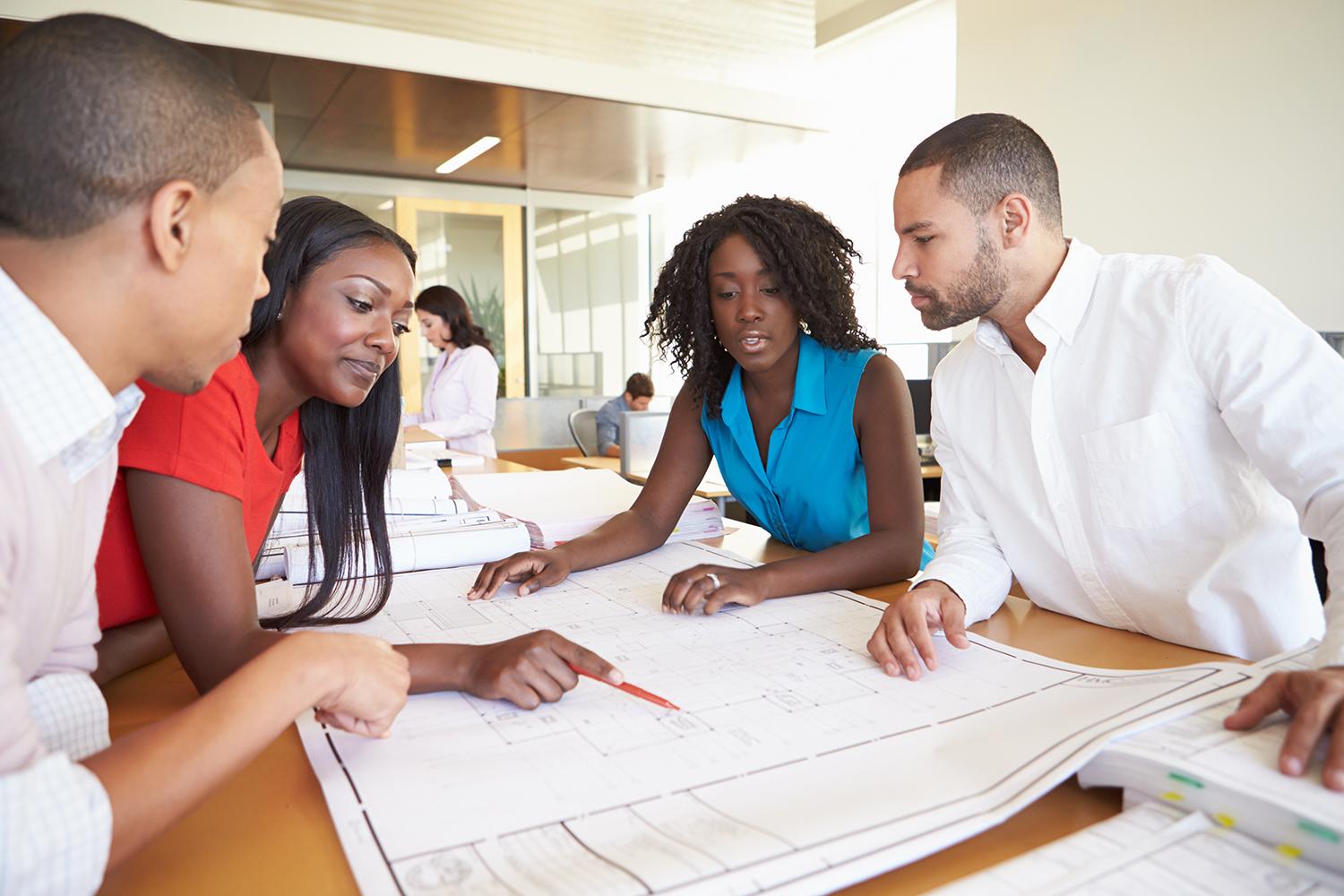 What are the main concerns of professionals working onsite right now — and how have those shifted since earlier in the summer? According to LinkedIn's Workforce Confidence Index, the main concern was and continues to be exposure to others.
Concerns also differ by generation. Millennials-(22-38 yrs) working back onsite are the most concerned overall, while baby boomers and Gen Z- (5-24 yrs) tend to be the least concerned. That being said, millennials aren't all being forced back to work. Millennials are the most likely generation to be working remote full-time right now (42%), compared to baby boomers-(56-74 yrs) (24%), Gen X -(40-55 yrs)(35%) and Gen Z (37%).
Low recruitment levels mean practices risk missing out on some of the best BAME talent, says Mark Nagle of recruitment firm Urban
As we mark Black History Month this October, I'm encouraged to see many of our clients in architecture have started to talk about meaningfully making their practices more inclusive.
The problem, though, is that the current state of the sector means many architects believe they are not in a position to recruit. As a result, the profession is facing the potential loss of a whole generation of diverse talent, with multiple consequences. To avert this, practices need to take action to build a more inclusive sector.
As the AJ reported in September, the RIBA has found that 19 per cent of practices expect to reduce the number of staff they employ in the next three months.
Many practices have put their Part 1 year-out recruitment on hold or heavily reduced numbers compared with previous years. Those firms daring to advertise for year-out roles are, therefore, understandably being swamped with applications. Many tell me they are receiving 500-600 applications for each vacancy, making this one of the most competitive years ever for those attempting to enter the profession.
This dearth of opportunities is driving young people out of architecture before they have even begun their careers. And while a lot of graduates are facing a difficult time, the pandemic is disproportionately impacting candidates from BAME communities.
Referrals from existing staff disproportionately affect under-represented groups, with referrals matching the racial profile of the person doing the referring
Office for National Statistics data from 2019 shows that those from BAME communities are most likely to have the lowest household income and often attend less 'prestigious' universities. With more candidates available this year, companies can be more selective about who they recruit. Invariably this leads to decision-makers – who tend to be from white, male, middle-class backgrounds – choosing those students who attended the best universities and achieved the highest grades.
Not only will this fail to achieve diversity goals, practices will miss out on some of the best candidates. At Urban, we've spoken to highly engaging 2019 architectural graduates with first-class honours degrees who found themselves working in their local mobile phone shop. Until recently, some had gone a year without a single interview before we helped them secure a Level 7 apprenticeship position with a leading architectural practice.
Architecture has always been a profession where 'who you know' is key. Today, companies are increasingly promoting – and financially incentivising – referrals from existing staff. This again disproportionately affects those already under-represented in the industry, with 98 per cent of referrals matching the racial profile of the person doing the referring.
There will be a knock-on effect too, because disillusioned BAME candidates will tell their friends, their family and their communities of their experience and outline why they also shouldn't enter the architectural industry. We risk losing a whole generation, further damaging the already appalling low rates of racial inclusion within the industry.
This is a situation architects can simply not afford to let happen. Racial diversity is no longer simply 'nice to have', it's increasingly becoming a key part of the tender process of local authorities and many developers as they insist that the design teams represent the communities they are designing for. Firms that fail to actively embrace and develop an inclusive workforce will feel the consequence in their bottom line as they lose their ability to work with the most lucrative, loyal client bases.
How to make a positive difference
So much can be done to avert all this. Organisations such as the Stephen Lawrence Charitable Trust, with which we have formed a partnership to help practices recruit diverse candidates, are doing great work to tackle inclusion and build vital networks to support young people from BAME communities into architecture careers. But they need support from within the built environment industry.
Many firms are already taking key steps to address the issue of the lost generation within their recruitment process. Steps include appointing a diverse panel to review applications and conduct interviews and tackling unconscious bias by blind CV review. Many are also working with specialist recruiters where diversity and inclusion is a core value.
If you can't hire anyone at present, you can still work to diversify the industry. Offering mentoring is incredibly valuable for young aspiring architects particularly when engaging your own BAME workforce to act as role models.
Consider hosting digital talks and workshops on CV writing, portfolio presentation, interview techniques and, when conditions allow, opening up the architectural studio for young people to come and spend time in the firm to gain further inspiration.
One example is a talk Squire and Partners, working with the Stephen Lawrence Charitable Trust, gave this month for young people on how to stick with their ambition to become an architect despite a tough market.
Engaging local communities in the work of the practice is also a great way to spread the word about careers in architecture.
Carrying out these simple steps will support your business in attracting the best BAME talent. Notwithstanding the present economic circumstances, we all have the power to stick with the plan to build a more inclusive sector.
Mark Nagle is operations officer at recruitment agent Urban, which has partnered with the Stephen Lawrence Trust to help practices reach diverse talent