Design Census 2019

The Design Census is an open and collaborative resource for understanding the complex economic, social, and cultural factors shaping the design practice today. Learn more at https://designcensus.org
Section I — Who is designing in 2019?
A wide-angle view of the backgrounds of designers practicing in the field today.

Section II — How do designers work?
Where designers are working today, what kinds of design work they're doing, and how they're getting it all done.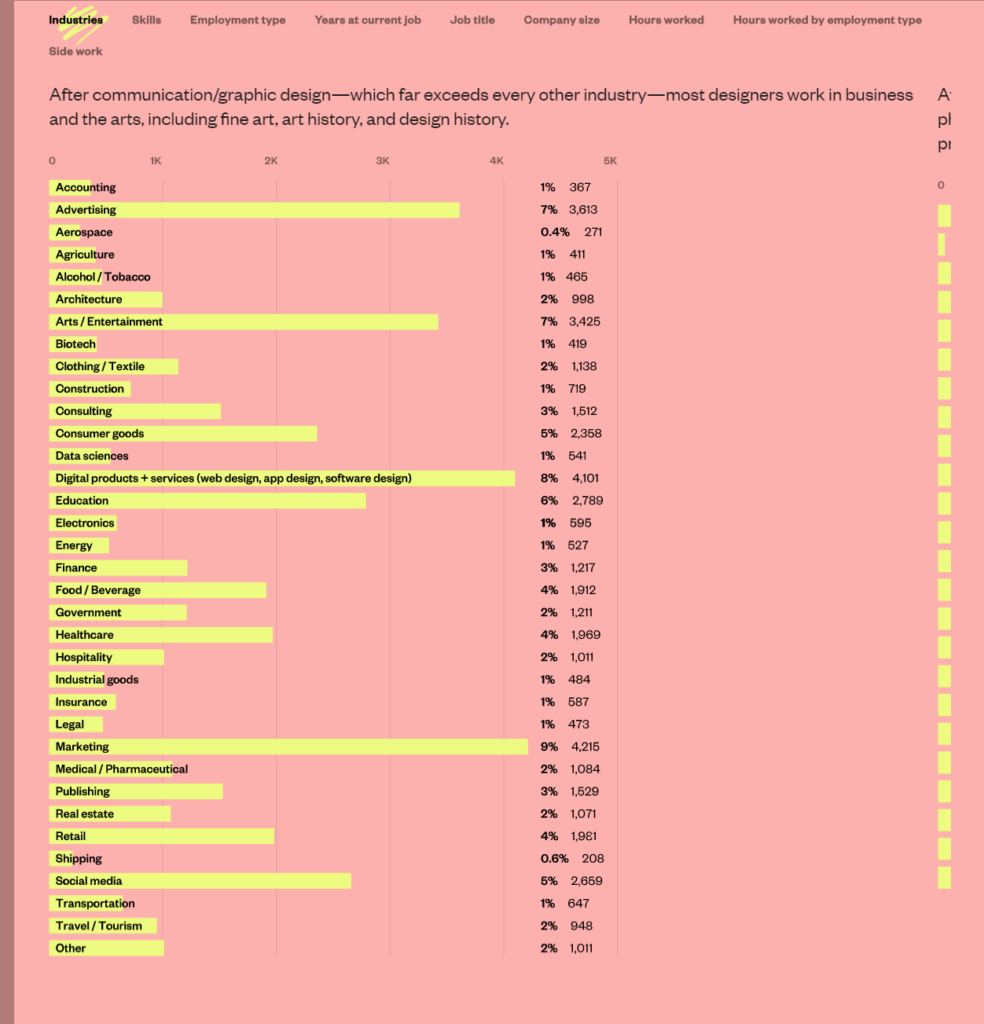 Section III — How much are designers making?
A snapshot of how designers are compensated in today's industry.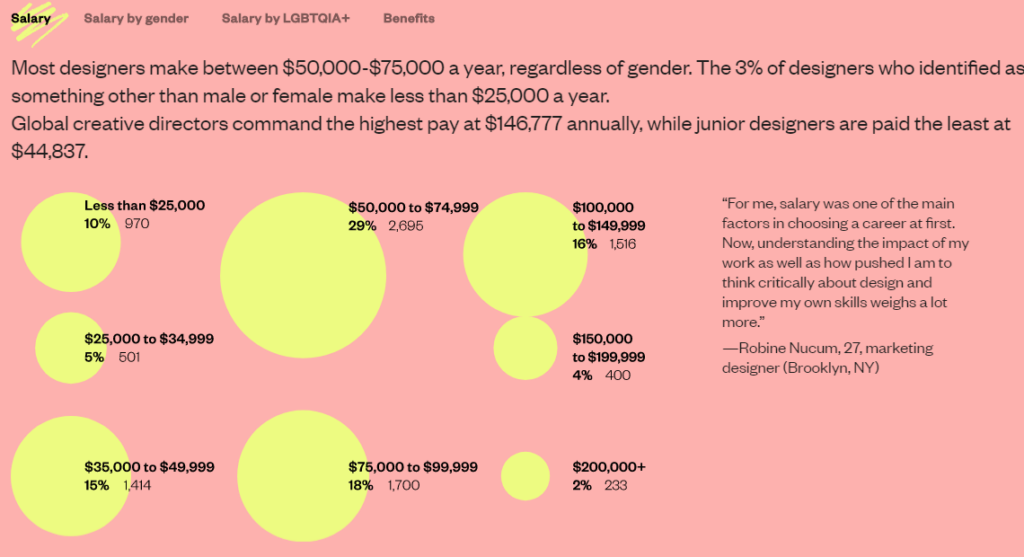 Section IV — How satisfied are designers?
There's more to a job than money. Here's what makes designers feel happy and valued.