Is architecture heading toward an unemployment crisis?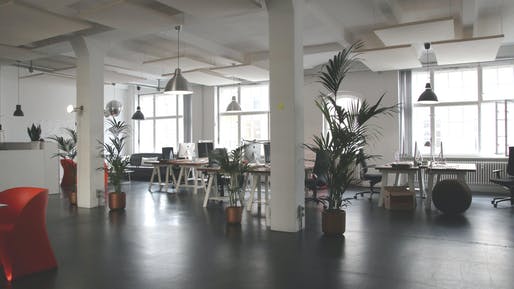 Retail, hospitality, restaurant and tourism have been the hardest hit projects. But, design work continues to pick up in healthcare,
affordable housing, transportation and infrastructure, landscape Architecture. Larger firms especially in NYC, Boston,
Philadelphia where construction activities have stopped are seeing the more layoffs as small and medium firms management
and leaders are taking pay cuts. It is not all bad news as SBA (small business administration) federal aid is now available
and some of our clients are reporting new projects on the books tricking in.
Companies that have fully converted to WFH-work from home have reported less loss in production and billable time.
The latest unemployment figures reported by the federal government show staggering job losses across the country in the wake of the COVID-19-induced economic shutdown.
The US Department of Labor reports that 6.6 million Americans filed initial unemployment claims for the week ending April 4, 2020. Adding the latest number with the weekly figures that have been released over the last month, at least 16 million Americans have lost their jobs. The recent job losses have already exceeded those from the Great Recession, and are likely to grow as additional states begin to put additional shelter-in-place initiatives into place, The New York Times reports.
What impact has this staggering job loss had on the architecture industry?
Across the country, architects have faced challenging conditions. In cities like Boston, New York City, and Philadelphia, strict construction stoppages have impacted building activities, while shocks to the retail, restaurant, hospitality, and tourism industries have likely impacted on-the-boards work. Design work has continued on some projects and picked up for certain sectors like healthcare and housing. And even in cities with construction stoppages, not all work has ceased, as many localities have embraced continued work on "essential" facilities like hospitals, affordable housing, and transportation infrastructure. Some states, like California, have allowed work to continue more broadly as long as social distancing guidelines are strictly adhered to.
Amid this mish-mash of regulations and exceptions, it has been difficult to gauge how the architecture industry has been impacted more broadly. Discussion on Archinect's COVID-19 Lay-off Thread paints a mixed message regarding whether lay-offs have begun to impact architecture firms.
For some, a deeply anxious first few weeks have given way to signs of cautious hope. For example, commenter tduds writes, "Officially no layoffs or pay cuts for April. Remains to be seen what May brings," adding, "Plus my wife's landscape design company signed three new jobs last week… all these people stuck at home looking at their backyards must've started getting ideas."
"Cautiously optimistic is the mood of the household this week," tduds writes.
Archinect user tintt, also shares optimistic news: "I had a job come back last week, one came back this week, and have leads on several more. End of March didn't look so good but spring into summer is. Manufacturing, institutional, and healthcare related work – all with existing buildings."
bowling_ball echoed this sentiment, writing, "No layoffs (yet). Came to report that today I signed a new (small) contract with an existing client, and did a walk through with a new potential client for a commercial renovation. It's not all terrible news out there. Thank goodness. Keep your chins up."
Non Sequitur states, "We've fully converted to WFH and had an office wide video meeting yesterday. No loss of production or billable time so things are looking as good as they can be. Got a few new projects on the books too."
But as anecdotal news of layoffs begins to spread within the community, it's clear that not all firms are finding solid footing as the crisis continues.
Apple Juice Yes, writes that at certain firms, layoffs have in fact begun to take place. "I work for a large architecture firm. We have many offices throughout the US and the world. It is a firm most have heard of. Many employees got laid off throughout the country. 20 were laid off from my office in California. Higher ups got pay cuts."
"I didn't think this would happen to a seemingly financially stable firm like mine," Apple Juice Yes warns, "Those who think they have job security, think again. This is only the beginning."
Archinect user bad_hombre works at a firm that has also laid people off. bad_hombrewrites, "I work at a large firm in NYC with over 150 people on staff and a pretty well known starchitect at the head. Definitely a firm you've heard of if you work in NYC. I thought we'd be safe because of the number and diversity of our projects, but today 80 of us were laid off, myself included. Everyone else took a pay cut. A lot of academic projects are being put on hold, and other projects are on pause."
With the crisis seemingly just getting underway—economists have predicted at least a six-month recovery time for the economy under the best circumstances—keep an eye on Archinect's COVID-19 Lay-off Thread to stay up to date on the latest lay-off discussions. Feel free to share your experiences and concerns about architecture employment and the current economy there and in the comments below.
Be sure to fill out Archinect's Employment Survey below and keep an eye out for the results in a forthcoming article on Archinect..