Job Interview Tips for Architects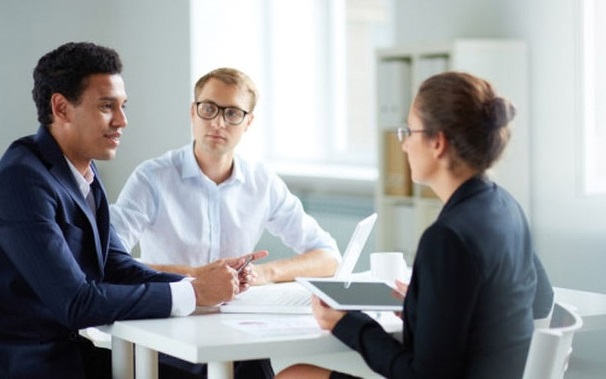 Job Interview tips for Architects
It has been observed that most candidates, in spite of all the knowledge they have acquired, feel nervous and stressed when facing the interviewer. This might be due to the pressure that the term 'Interview' carries with it. The best way to lighten pressure is to breathe, relax and stay calm.
A job interview is not a test of your knowledge but an opportunity to use it. All these years, you have been studying endlessly to become an architect, keep in mind that there are many other candidates with the same thinking. In the vast world of architecture, each candidate has specific areas of specializations and sets of qualifications and personal qualities, but what matters most is being prepared and presenting yourself as the right person for the position.
To help you gear up for a successful interview, we have thoughtfully jotted down some tips. These valuable notes shall prove practical for you and help you stand out in the crowd.
1.Interview Etiquette
Let us start with the basics! We all agree with the statement – First Impressions Last Long! The basic etiquette for a meeting is as important as the technical part of the process. Below, we provide you with a checklist to quickly brush up a day before the interview.
1.Know the name and position of your interviewer
2.Always be on time – punctuality matters
3.Dress professionally yet comfortably
4.Always greet interviewer and staff with a warm smile
5.Look confident when entering the room.
6.Make eye contact with the interviewer without staring
7.Wait until you're invited to be seated or until others are seated
8.Master the handshake – keep it firm but don't squeeze hard
9.Avoid using a cell phone throughout your time with the interviewer
2.Do your Homework – Get to know the Firm and their staff
Once your appointment for the interview has been set, it's time to do research about the firm. There are many ways to access a company's background, projects, awards and other details. LinkedIn is a good source of information as many firms have company profiles where you can get familiar with the names and faces of people who work there. Research the firm's website and social networking sites such as Facebook, Google+, Twitter. Ask yourself, do I have the qualifications that they're looking for in the job posted? If so, how do I illustrate this?
3.Organizing your Documents
A well-dressed person carrying a neat portfolio is always a pleasant sight to the eye. Be clear in your mind about the documents you will require during the interview: your resume, portfolio, and a set of construction documents.It is very important to arrange information in your resume and portfolio according to their time period with most recent experience first.
4.Showcasing your Architectural Projects
The most crucial part of your interview will be based on how you present your knowledge and skills. A well-structured portfolio plays a very important part in highlighting your work and credentials. Having a website link to your portfolio is becoming more of a requirement, many companies want to see "samples" of your work before they commit to the interview. There are several sites available for creating a link to your work: Behance.com, Coroflot.com are two that come to mind. If you have a website link to your work bring your laptop, also bring exceptional drawings/sets that you have worked on and that can be presented separately. It is important that you highlight your most remarkable accomplishments, as they will naturally be presented with confidence.
5.Be Technical and Tactful
An interview is just a meeting to know and discuss each other's areas of specialization and interests. The discussion should be comfortable, not stressful. The interviewer is checking your suitability for the firm, and you are also getting to know more about the companies work culture. Respond to interview questions with whatever knowledge you have. As learning is a never-ending process, one should always be ready to learn and share knowledge at any stage of life. Let the interviewer know that you are eager to learn and adaptive to change. But the most important thing is that you are honest. You might be asked various questions regarding your strengths and weakness, and why do you wish to change jobs etc.? Your answers should neither underestimate you nor unnecessarily exaggerate things or put others in a bad light. Be prepared, confident and clear.
We here at Archipro hope that you will feel positive and motivated and get the jobs you want and need to propel you forward in your career.