What is the role of Architecture in Fighting a Pandemic?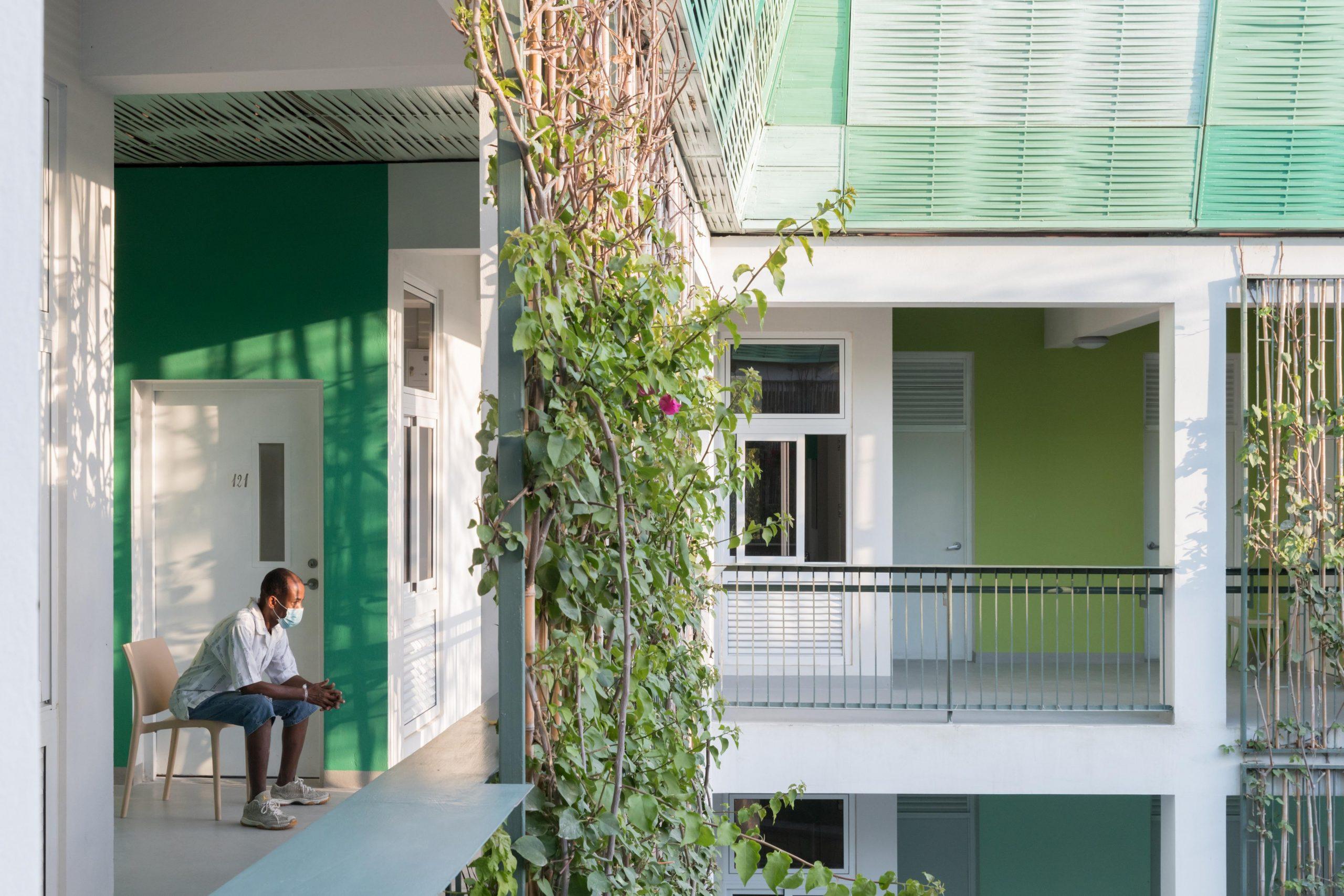 MASS Design Group has made available as part of its response is a list of Best Practices for Designing Spaces for infection control. Topic areas include everything from improving ventilation in existing spaces to thinking about materials selection in projects going forward.
Amidst the search for Personal Protective Equipment (PPE) and the implementation of large-scale human behavior change, communities of all backgrounds are banding together to fight the COVID-19 pandemic.  On a personal level, how can the spaces we occupy be made safer? And on a policy level, what is the role of architecture in fighting a pandemic? 
The design of our spaces has the power to hurt us or to keep us safe. From floor layouts, to the choice of materials, to the circulation of air, every decision we make matters. At MASS Design Group, we have spent the last ten years building new spaces and retrofitting existing buildings to promote infection control, and to support our partners in providing the best patient care possible. Today, we draw upon lessons learned from the field, bringing infectious disease mitigation principles to inform our current decision making.
We are dedicating resources to form a COVID-19 Design Response team. We'll be engaging with key thought leaders and partners in design and healthcare, as well as both the public and nonprofit sectors, to guide our work. These materials will be made public to the community as they become available.
Here's what we're doing now:
COVID-19 Design Response Partner Support: We are working with organizations leading the response to the COVID-19 outbreak. Below are some examples of the services we have provided and are ready to offer for emergency response:Immediate Service Needs:
– Create design criteria for the construction of temporary treatment facilities and emergency shelter
– Retrofit existing medical facilities to expand bed capacity and safely accommodate higher patient volumes
– Introduce spatial interventions that address airflow and ventilation, porosity of medical surfaces, and cross-contamination between patients and staff
– Accompany partners and community leaders in their planning, design, and implementation of social distancing strategies, specifically focusing on vulnerable populations in overcrowded, rural, or resource-strained settingsMedium-term Service Needs:
– Act as an intermediary between aid packages and direct service to communities, focused on long-term health planning
– Support airborne infection control analysis and measurement for government strategy
– Develop new medical infrastructure designed in the context of disease response We want to help with your needs. Please reach out if you need support, if you have partners that need design services, or with any questions.
COVID-19 Design Response Guide: We are developing a series of guides, available to all, that will include tips for homeowners, builders, and designers on how to retrofit spaces for airborne infection control, including strategies for emergency shelters. The guides draw upon lessons learned from our experience designing in response to epidemic outbreaks and will be updated and available below, as needs are identified and new findings about coronavirus emerge.
We will be assembling and disseminating additional materials over the weeks to come, so please share your questions and your solutions with us at covid[email protected] or by using the contact form below.