What should I show in my portfolio?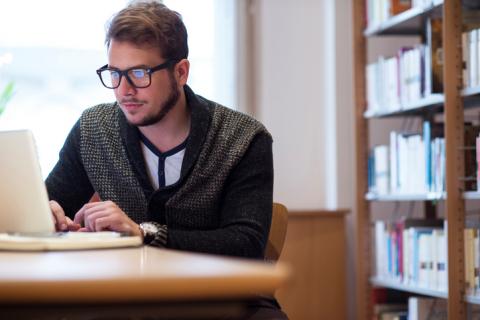 5 Things You Must Include in Your Creative Portfolio
Present your work as a case study.
Fill your portfolio with however many contextual investigations as could be expected depending on your level of experience.
When I connected with employers, I filled my portfolio with huge, lovely visuals. I connected to employers, without any results. "Why? What am I fouling up?"
I approached a companion for help — and she enlisted top level people Architects and Designers in her organization to share their portfolios…
They all had portfolios with Rich, awesome contextual analyses that discussed their plan procedure, their successes and disappointments, and the definitive results of a project.
I figured, Why wouldn't I be able to have contextual analyses?
So, I included contextual analyses in my portfolio.   Now I was connecting with employers with results and multiple offers.
Huge delightful pictures may look incredible, however, they don't tell an employer or client you can tackle an issue.
Would you be able to outline an answer that makes your clients, customers, employers, and partners happy? Would you be able to discuss your process — what designs you attempted, what worked, what didn't, and why? Would you be able to include models, construction documents, rejected visuals that demonstrate your critical thinking abilities?
Demonstrate that you can tackle issues, and you'll demonstrate that you personally merit hiring.
Carefully curate your portfolio
Should your portfolio be specific, or general? This depends on your audience. A few teachers encourage to broaden your portfolio: demonstrate an assortment of work —  and skills. Others urge to practice your presentation speaking to the audience you are presenting to with specific examples.  Fill your portfolio with versatile applications and highlight those that speak to your audience.
I say that it's great to indicate broadness. — then practice, practice, practice your presentation. The greater part of work in your portfolio ought to be that claim to fame demonstrating what you are really good at.
Showcase real-world work, even if it's got problems.
In school, I had an astounding temporary position. I created delightful work — and my team was excited. I completed my temporary job assignment satisfied. However, soon after, the project went into disrepair, and my group disbanded — partially in light of the work I did!
Unbalanced. The work looked incredible, however, the undertaking at last fizzled. Would it be a good idea for me to place it in my portfolio, despite the fact that I'd need to discuss it with future bosses?
I place it in my portfolio.
Do your examination, and compose genuinely.
I got an amazing project from a client.
Earnest, compact, straight to the point — I demonstrated that I had an energy for creating the main design that lined up with the client's goals and tossed in a dash of amusingness, to boot.
I set up a meeting the following day with a proposal and landed the project.
The larger part of the process begins with, plot the course of action and team involvement in inordinate, extravagant discourse, and ordinarily, end up hopeful being "completely lined up with your clients/employers goal."
Let your passion show.
In my first meeting with the employer, I went on a ten-minute tirade about the project and its design, the challenges, identifying needs of the project, and new designs I was attempting to solve challenges of the project, humiliated about running my mouth for a couple of minutes.
However, that is energy!
Demonstrating that you're energetic about the field of Architecture and design, about the companies business and their projects … that truly indicates great character.
Discuss what you're passionate about. Get associated with the groups, on the web, and associations for networking face to face. Offer connections, begin exchanges, expound on your field of intrigue, contribute, regardless of whether or despite everything you're learning.