Jobs for Architects, Landscape Architects, and Interior Designers
Archipro Staff Agency, Inc.
Design Studios and firms that demand a hands-on level of service are invited to work directly with our full-service executive search team of Recruiters, Archipro Staff Agency Inc. an industry leader in defining excellence in the highly specialized professional environment of the Architecture, Landscape Architecture and Interior Design Professions. We provide personalized searches to fulfill specific recruiting needs through Direct Hire Placement.
Direct Hire Placement: Using our extensive proprietary database, advertising in professional journals, and our nationwide referral network we find top candidates for the position you define.
Job Spotlight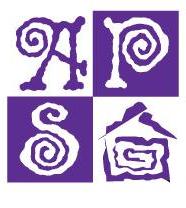 Project Architect/Project Coordinator
Join this Development team of hard working professionals comprised of experienced construction managers, architects, interior designers, and skilled tradesmen. Working
Testimonials From Clients
What other people thought about the service provided by Archipro Staff Agency
I'm incredibly pleased with Archpro's service. They offer quality candidates & super quick support, they have turned me into a big fan.

Jenny-Ws Electronics
theres a ton of sites out there providing space for creatives like architects and designers to look for jobs but archipro seems to know more about the employers and where one would fit in best… they interviewed me for a job in a way that really allowed me to tell my story and let my abilities shine through

Roland Suskind

Architect in training
Excellent service offering a personal touch, if I had an issue they were no longer than a phone call away and were always quick to respond.

Jason Pratt
Archipro offer an amazing service and I couldn't be happier! They are dedicated to helping recruiters find great candidates, wonderful service!

Adam Lender
JOB PACKAGES
Post Job Openings - Your posted job openings are marketed directly to the professionals
you seek : driven, dedicated and highly talented. Additionally, your posting will
automatically be posted to social media LinkedIn, Twitter and Facebook every few days for
the life of your posting. A great opportunity to be seen by the talent you seek.